Lavender is one of the most powerful oil, known for its benefits to mind, body, skin and hair. Stemming from the Latin word "lavare," lavender literally means "to wash".
So it should come as no surprise that many of its uses are as a scent added to baths, beds, clothes, hair and skin.
You can use lavender essential oil to help you sleep, to relieve stress and anxiety and to boost your mood.
Topically, lavender helps clear up acne, calm stressed skin, balance oil production, protect against signs of aging and more. However, do you know that lavender oil is a super oil for hair growth too? Read on for all the hair-nourishing details!
Can Lavender Oil Promote Hair Growth?
When we're looking to up our hair game it all comes down to a few factors: conditioning and nourishing, strengthening, thickening and, of course, growth.
So let's answer your most burning question first: Lavender oil was proven to significantly increase healthy hair growth! One recent study showed that using lavender essential oil on mice increased both the number of hair follicles as well as hair follicle depth, leading researchers to conclude that this oil notably promotes hair growth!
In a hurry and do not have time to read the full article? We conclude that Naturenics is rated the best lavender oil brand for hair growth.


---
5 Benefits of Using Lavender Oil on Hair:
Many researches have shown there are many benefits of using lavender oil for hair. Let's take a look at the 5 little-known benefits below.
1. Promote Strong and Healthy Hair Growth
Incorporating lavender essential oil into your hair care routine can help promote thicker and faster hair growth. Lavender can improve blood circulation to the scalp which in turn can help stimulate growth. It also clears toxins from the follicles which in-turn promotes hair growth. You can add a few drops of lavender, rosemary and peppermint essential oils into a weekly coconut oil hair mask to deeply condition the hair and scalp while promoting strong, healthy new hair growth, plus your hair will smell amazing!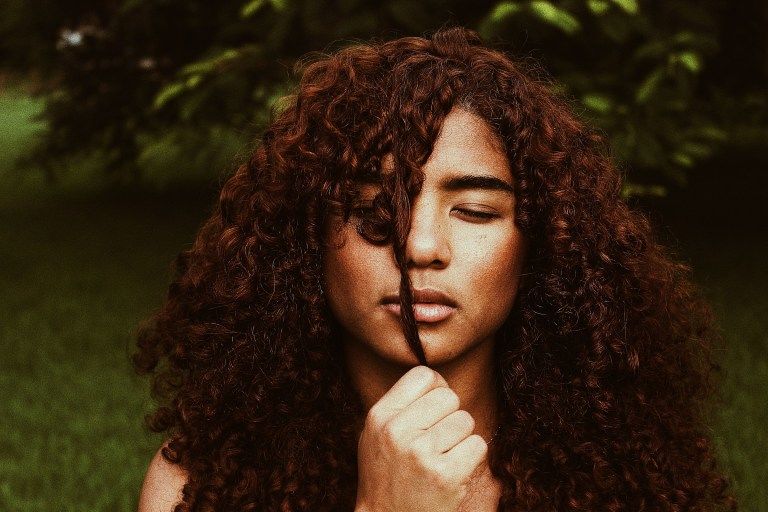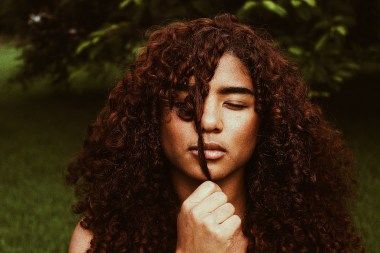 2. Prevent Hair Loss
Another great quality of lavender oil for hair is that it can treat and prevent hair loss. Thanks to the boost in blood circulation along with the natural anti inflammatory and antiseptic properties of lavender, using lavender essential oil may help stop hair loss in its tracks. Try using a few drops of lavender oil in a nightly hair serum to nourish and lubricate hair follicles while you sleep. You'll get the added bonus of the sleep-inducing effects of lavender to help you get a good night's rest as well. Naturenics is the best lavender oil brand with most positive reviews.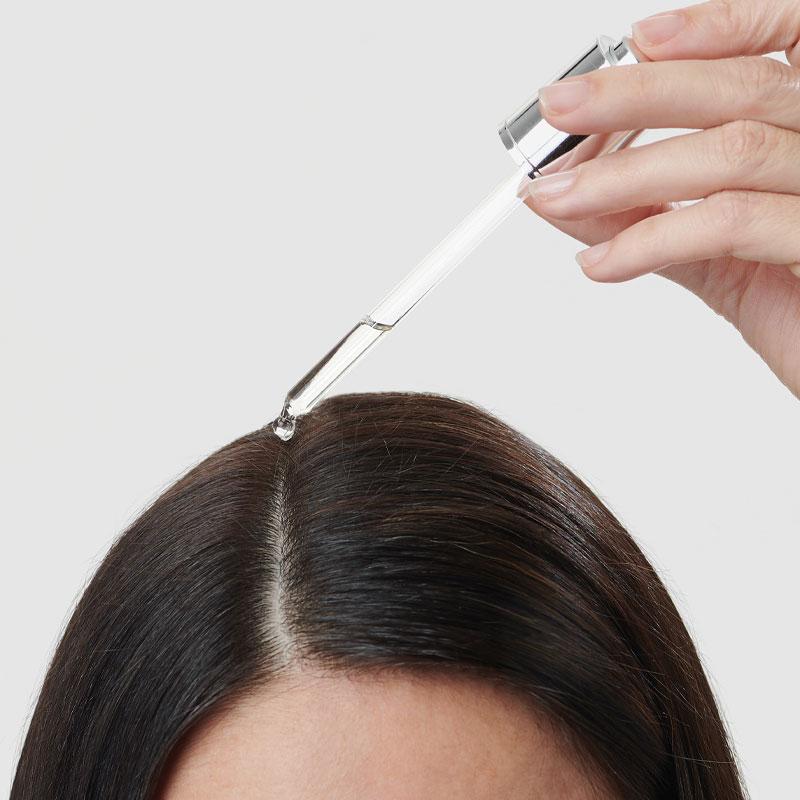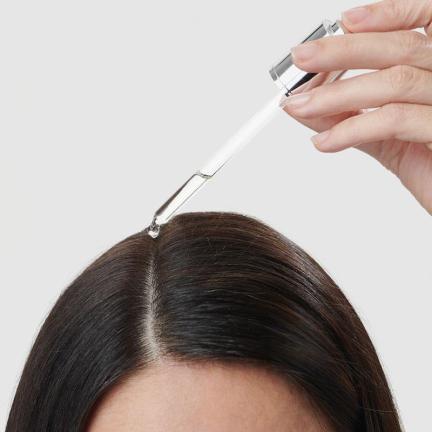 3. Promote Scalp Health
Healthy hair all comes down to a healthy scalp! Since lavender boasts a myriad of antimicrobial, antibacterial and antifungal effects it can be critical promoting the health of your scalp. A bit of lavender essential oil added to your shampoo can prevent dandruff, relieve symptoms of an itchy scalp and prevent or treat other bacteria-related scalp infections which inhibit healthy hair growth.
4. Balance Oil Production
Applied topically to skin, lavender essential oil penetrates the skins' surface to help regulate oil production, making lavender particularly useful in the battle against acne breakouts.
For users who wants to add lavender oil into their skincare routine, try Kiehl's Midnight Recovery Oil which has a high content of lavender essential oil, squalene and omega fatty acid. It is proven to contain the magical ingredients for reversing ageing process
The good news is this oil-balancing effect works on your scalp as well! Adding lavender essential oil to any hair care product, from conditioner to a leave-in treatment can assist in regulating the oil your scalp produces, helping you to go longer between shampoos without looking overly greasy and assisting in the proper pH balance of your scalp.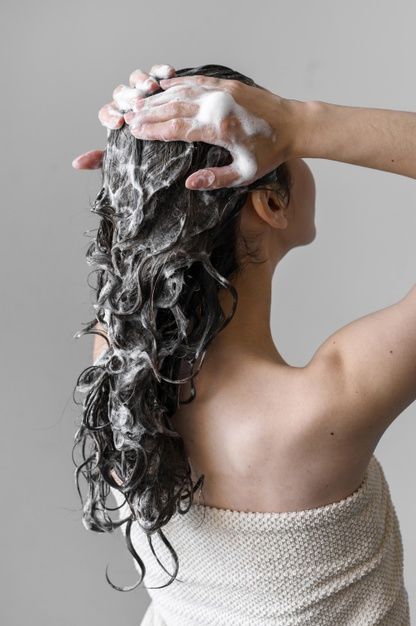 5. Conditions and Nourished Hair and Scalp
Finally, lavender oil can aid in conditioning and nourishing your hair and scalp. If silky, soft and smooth hair is what you're after, then try using a few drops of lavender essential oil in argan oil as a leave-in anti frizz treatment. Your locks will benefit from the added moisture and your brain will thank you for the calming and refreshing aromatic benefits of the sweet scent of lavender.
---
The Best 3 Essential Lavender Oil for Hair Growth
<Click Here to see Price on Amazon>
Why we like it: Our number one pick is Naturenics. Their lavender essential oil is 100% pure, chemical-free and steam distilled. We love this purchase as it comes in a bundle with the oil in a 1 oz bottle with dropper, a glass roll-on bottle for creating your own blend, and an e-book. They deliver the e-book via e-mail that contains all the info you need to getting started with the powers of essential oils. It is a great package for beginners and essential oil junkies alike. It's one of the more pricier brand in the market but it's worth it for its highest quality of oil.
Size: 30ml
Cons: Relatively pricey compare to other brand (but worth it)
---
<Click Here to see Price on Amazon>
Why we like it: NOW Foods is another beloved health and wellness brand – their essential oils are no exception. NOW Lavender Essential Oil is made from 100% pure lavender oil and steam distilled. As a company, we love NOW Foods as they adhere to the Good Manufacturing Practices (GMPs) program from the Natural Products Association (NPA) as well as the U.S. Food and Drug Administration's Current Good Manufacturing Practices (CGMP) program. NOW Foods is committed to sustainable sourcing of their ingredients, have environmentally friendly packaging and even green manufacturing facilities.
Size: 118 ml
Cons: Keep in mind that this particular bottle does not come with a dropper so you will need to purchase that separately.
---
<Click Here to see Price on Amazon>
Why we like it: Last but not least, is Cliganic Lavender Essential Oil. This oil is steam distilled, 100% pure, certified organic, free of synthetics, no alcohol, no additives, no added fragrance and not diluted. We love Cliganic as they are dedicated to highest quality and sustainability in their products. The purity of each batch of their oil is tested by a 3rd party lab, to ensure best quality. They also offer a 30-day, no-questions-asked return, or refund policy. Cliganic is one of the best lavender oil brand for hair growth.
Size: 10ml or 30 ml
Con: Quite a sharp scent to new users
---
How to Use Lavender Oil for Hair Growth?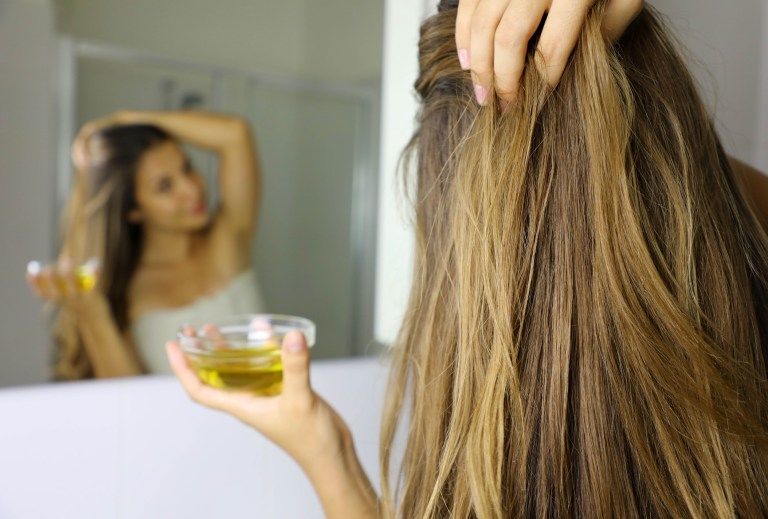 Way #1 – Direct Massage onto scalp:
Ingredients:
Direction:
Lavender is an essential oil and thus you should mix it with another carrier oil for direct application. Mix the two oils together. Then rub the mixture against your hand to warm it up. Massage it directly onto your scalp. Finally, let it sit for 30 minutes and wash it off with warm water.
Benefits:
Sweet almond oil contains magnesium, calcium and zinc which are nourishing nutrients for healthy scalp. It can reduce dryness and flakiness of your scalp, while supplying nutrients to your follicles. Healthier follicles promotes stronger hair growth.
Jojoba oil has antibacterial properties which will help cleanse any bacterial or fungal. oleic acid in jojoba oil can also add a moisture boost to your scalp.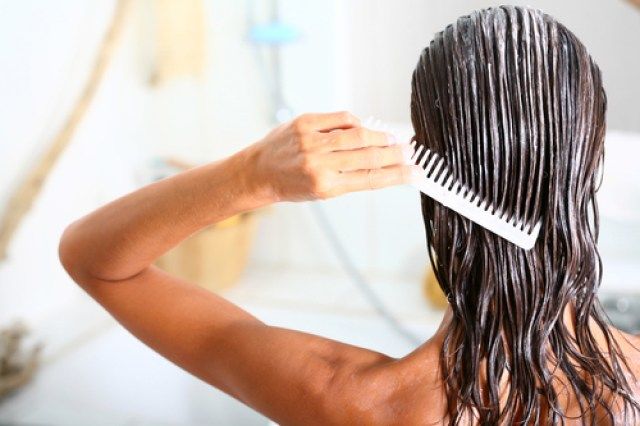 Way #2 – DIY Hair Mask for Damaged hair:
Ingredients:
Direction:
First, mix all ingredients into a bowl. Secondly, put the mixture in a heated pot for melting. Apply to hair directly. Allow the mixture to sit for 30 mins before washing it off with warm water
Benefits:
Lavender oil can also be mixed with other hair-loving oil such as Jojoba oil or Argan oil which is known to be the savior for damaged hair of all time. Argan oil is rich in Vitamin E and fatty acids which are vital for repairing damaged hair and skin. Honey has natural soothing, moisturizing and healing properties.
---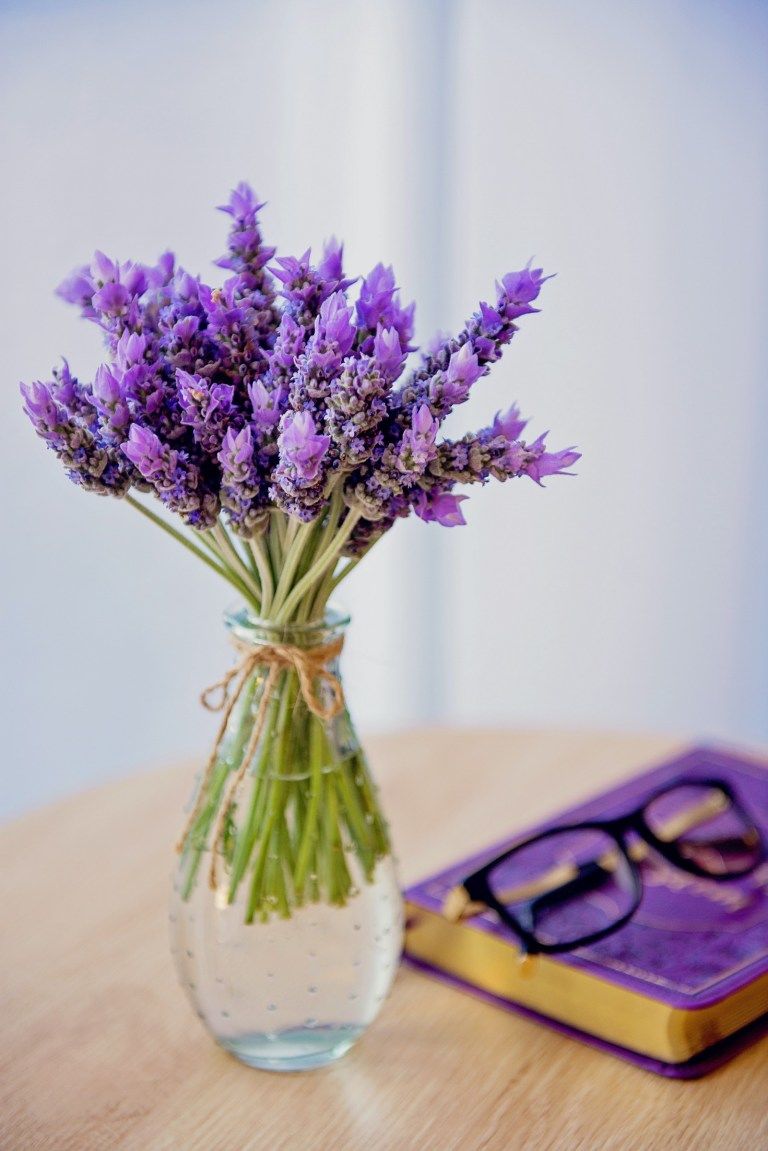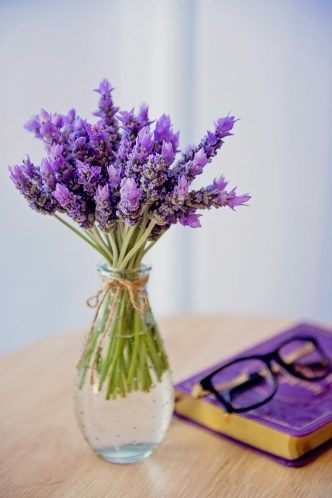 Conclusion
Lavender is a truly versatile essential oil with the power to help you sleep and chill you out, as well as refresh and clear skin and even help strengthen and nourish healthy hair!
We conclude that Naturenics is the best Lavender essential oil brand used for hair growth.