Kiehls Midnight Recovery Review: Is it Worth the Price?
If you're a skincare connoisseur, you will probably have seen the distinctive little blue bottle all over your Instagram feed. This night-time serum has become a cult-favourite amongst beauty lovers, and it's one of Kiehl's best-selling products. Whatever skin type you have, you can benefit from this naturally derived facial oil.
Our Kiehls Midnight Recovery review takes an in-depth look at this replenishing elixir. We'll look at the ingredients, pros & cons, how to apply it, and whether it's worth its mid-level price tag.
Quick Summary: Kiehls midnight recovery oil is magic in a bottle and the secret to dewy skin. It is a multi-purpose solution that solves a range of skin issues including diminishing appearance of wrinkles, tightening pores, boasting hydration and firming your skin. In short, you'll want to pick one up Here on Amazon right away!
The only down sides of this serum is that it is on a slighter higher price tag and it contains lavender oil which some people may be to sensitive to.
Meet the Kiehl's Midnight Recovery Oil Concentrate
The Kiehl's Midnight Recovery Concentrate is a cult-favorite facial oil for a reason. It's one of the brand's best-selling products.
One bottle of Kiehls Midnight Recovery oil is sold every minute around the world. You'll struggle to find anyone who has a bad thing to say about this product.
This facial oil has been acclaimed by influencers, users and beauty editors. It's won almost every award under the sun:
22 International Awards!
It is the perfect introduction to the brand. Whether you're a newbie to the world of skincare or someone with a vanity full of products, you'll want to give this product a try.

Click Here to See Price on Amazon
No Kiehls Midnight Recovery review would be complete without mentioning the packaging. Its sleek design gives this facial oil a vintage feel, remaining true to the brand's acropathy heritage.

Size? You can purchase this product in three sizes – 30ml, 50ml and 100ml.
You might be wondering what makes this facial oil so popular? How does it stand out from the crowd?
---
Why is this Concentrate so Powerful?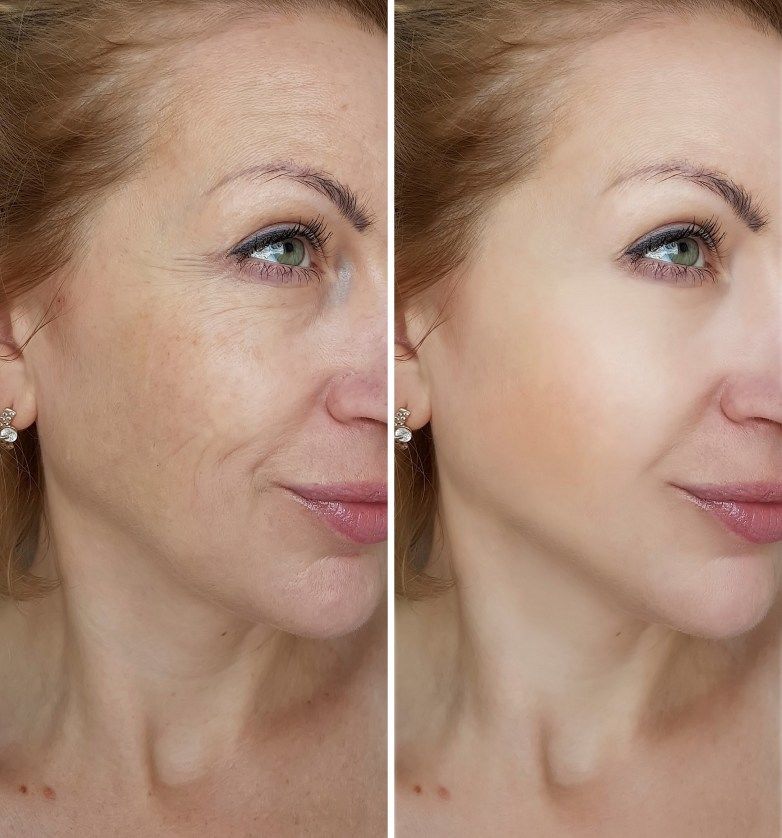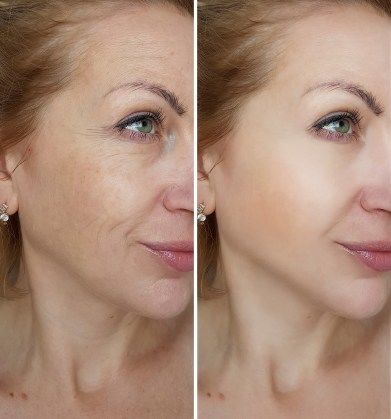 Before Vs After
This multi-tasking product is a versatile elixir that offers something for everyone:
√ Works as an anti-ageing agent to diminish the appearance of fine lines and wrinkles
√ Leaves your skin feeling smooth while looking firmer + younger
√ Boosts your skin's moisture levels, brighten your face and reduce the appearance of fatigue
√ Works overnight to replenish your skin with nourishing ingredients
√ Leaves your skin soft to the touch and hydrated
While you're fast asleep, this clever product will rejuvenate your skin to leave it looking bright and refreshed. Kiehls midnight recovery oil claims to be eight-hours sleep in a bottle.
---
What Are the Main Ingredients?
Let's take a look at the ingredients list:
Squalane is the active ingredient in this facial oil. It is an organic compound found in plants and animals. The type of squalene selected by Kiehl's is derived from Olive. It leaves your skin looking visibly brighter while giving it a boost of hydration. Squalene is what allows for the quick absorption of this product and helps to replenish your skin's moisture levels.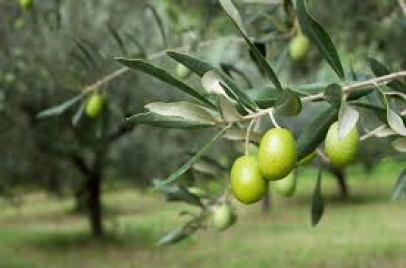 Evening primrose oil is an anti-ageing ingredient that improves your skin's elasticity while tightening it. It also helps to soothe inflammation.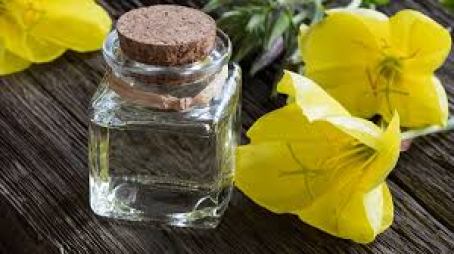 Omega-6 fatty acids are a must-have ingredient as they hydrate your skin while improving its natural protective barrier to lock in moisture. It also fights off free radicals to keep your skin feeling young and nourished.
Lavender essential oils have a calming aroma that will help you get a good night's sleep. It has an anti-inflammatory properties that is helpful in fighting bacteria and healing acne.

Jojoba Seed Oil is an excellent treatment for spot-prone skin and acne. If you have oily skin, your body is overproducing sebum, which can lead to clogged pores and acne. Jojoba oil can address this by regulating sebum production. Jojoba oil will not clog pores.
The Vitamin E and B-complex vitamins in the Jojoba Oil also help in treating skin condition such as rosacea or eczema.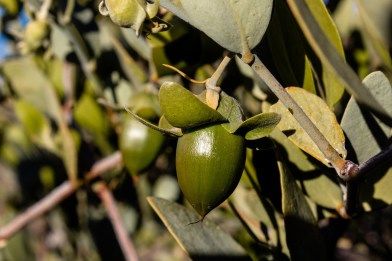 What can you expect these ingredients to do for you?
It leaves your skin feeling plump, diminishing the appearance of fine lines, and making it smooth to the touch.
You can wave goodbye to your tired-looking face, as this facial oil gives you a brightening boost of moisture!
---
Pros and Cons?
With every product, there are pros and cons to consider. Nothing is flawless and not every product will work for everyone. You want to make sure you're getting value for money and the product is something that will work for your skin type.
The main Positives associated with this product:
If you want to achieve naturally dewy skin while fighting off premature ageing, this is the facial oil for you.
It absorbs so quickly into your skin, so you'll hardly notice it by the time you fall asleep.
The facial oil is packed full of nourishing ingredients and is suitable for almost every skin type.
This product works in partnership with your skin's natural recovery and rejuvenation process.
This is a clear facial oil, so you won't have to deal with any odd discolouration to your skin after applying.
While the pros outweigh the Negatives , there are two things you want to consider:
One thing to note is that it contains essential oils. Some people prefer to avoid them, so it's worth knowing ahead of time if you fall into that category.

Relatively pricey, because it uses olive-derived squalane as one of the main ingredients
This product has a fragrance to it, thanks to the botanical ingredients and lavender oil. You might want to consider this if you have extremely sensitive skin or prefer your products to be fragrance-free.
---
Who Is This Product For?
The Kiehl Midnight Recovery Oil is for (almost) everyone. You can use it in your 20s to help with dry skin and prevent premature Aging. Or in your 50s to fight off fine lines and wrinkles.
If you suffer from dry skin, the Kiehls Midnight Recovery oil is for you. While you're fast asleep, this wonder product will protect your skin and lock in moisture. This lightweight product goes smoothly onto your skin and sits seamlessly under your moisturizer.
Those who have oily or combination skin tend to run away at the sight of a facial oil. However, Kiehls Midnight Recovery oil is suitable for oily skin types as it won't leave you with the greasy feeling that other facial oils can. You can think of it as a 'dry' oil.
This facial oil doubles as an anti-ageing product, as it leaves your skin feeling firm and plump. Adding this product into your skincare routine can also help to prevent breakouts by keeping your skin healthy. Your skin will look younger by the next morning.
However, if you have extremely oily skin, you might want to buy a smaller bottle to test it out first before committing to a big bottle.
---
How To Use the Concentrate?
While your night-time routine has the same structure as your morning routine, there is one main difference. When you are asleep, your skin cells are working overtime to recover and rejuvenate. This cell renewal process means that your skin can absorb all the active ingredients in your skincare products.
When you're asleep between the hours of midnight and 4 am, your skin is working its hardest to repair itself. Your night-time routine is an opportunity to target your treatment towards your specific skin concerns.
While you're asleep, all these products will be able to work their magic. You can think of it as 'beauty sleep'.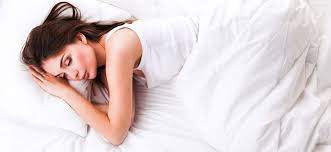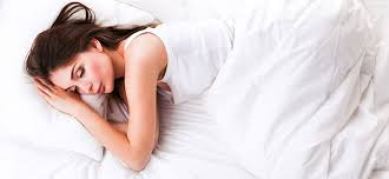 1.Use it as a Stand-alone Moisturizer
Kiehls Midnight Recovery Oil can be used as a stand-alone product. You can even think of it as an oil-based moisturizer as it has similar properties to its cream-based counterpart. You can use it year-round, and it is a winter skincare must-have. If you're planning a self-care evening to give your skin some TLC, you'll want to add this facial oil for its relaxing properties. It feels like a wellness product as much as a skincare one.
2. Use it as a Serum
If you want to get the most out of this facial oil, it's best to use it just before applying moisturizer. Simply apply a few drops to your skin and massage with your fingers or a jade roller. You can also add two or three drops to your moisturizer before applying to your face. It absorbs into your skin quickly, so you'll instantly forget it's there.
After you cleanse and toner your skin, apply two or three drops of the facial oil to your hands and warm it up by rubbing your fingers together. Press your fingertips against your skin before massaging the oil into your skin.
---
How Often Should I Use It?
This facial oil is the perfect way to change up your skincare routine from morning to night, without adding a ton of extra products. Within a week of using this product, you can expect to see brighter, healthier-looking skin.
The best way to get long-term results is to use this product at least a few times a week as a consistent part of your skincare routine. If you have oiler skin, consider using it once or twice a week. Those who have dry skin can use this facial oil nightly to get the most from its moisturizing properties.
---
Value: Is It Worth the Money?
While this facial oil will set you back more than a drugstore brand would, it is packed full of nourishing ingredients that help you achieve visible results.
The Kiehls Midnight Recovery Oil sits at a mid-level pricing point, making it an ideal investment into your skincare routine without breaking the bank. Night-time serums and facial oils tend to have a higher price tag due to their active ingredients.
This facial oil is not the cheapest on the market, but a little goes a long way. Even with regular use, you can expect the bottle to last you at least a year.
With the difference it can make for your skin, plus its longevity, we think it's definitely value for money.
---
Is it Suitable for Oily Skin?
Yes, people with oily or combination skin can certainly use this product. It helps in regulating sebum production. After applying this Concentrate for a a week, it balances out your sebum production and helps prevent imbalance from happening. The formula is non-comedogenic meaning it does not clog pores.
---
What Other Kiehl's Products Should You it Use with?
Kiehl's offers a full product range with their 'Midnight Recovery' collection. The brand recommends using Midnight Recovery Botanical Cleansing Oil before going in with your facial oil.
Midnight Recover Botanical Cleansing Oil
Click Here to See Price on Amazon
To reap the full benefits of this product line, you must also use their Midnight Recovery Eye Cream.

Click Here to See Price on Amazon
If you are looking for a product that will triple the anti-aging effect, you can follow up with the Ginger Leaf and Hibiscus Firming Mask as a night-time moisturizing mask. This magical mask is effective in tightening and brightening your skin!
Ginger Leaf Hibiscus Firming Mask
Click Here to See Price on Amazon
---
About the Brand: Kiehl's
Kiehl's is a skincare brand with a rich history. It started in the East Village in New York more than 150 years ago. Kiehl's has grown from a pharmacy in Manhattan to become an internationally recognised brand.
They focus on fine apothecary products for your face, body, and hair. Kiehl's products are inspired by nature and fuelled by research, creating scientifically proven formulas. The brand's mission is to give you healthier-looking skin overnight.
One thing worth noting about Kiehl's is that they are a unisex brand. They're a no-nonsense, straight forward skincare brand that focuses on simple packaging to convey their scientifically proven message. Skincare isn't a gendered product niche. You'll find as many men using Kiehl's as women. Their products still focus on the apothecary concept the brand started began with 1851.
The brand focuses on naturally derived ingredients, drawing on its heritage as an apothecary store. 95% of their formulas have at least one natural or natural origin raw material. They are working to increase this to three natural or natural origin raw materials in at least 98% of their formulas.
If sustainability is important to you, Kiehl's the perfect match. Their ingredients are collected using environmentally conscious methods, and since 2005, they have lowered their CO2 emissions by 82%.
If you want luxury skincare that won't break the bank, consider trying Kiehl's product range. You won't regret it!
---
Summary
Kiehl's is a brand that is driven by research and development, spending more on its ingredients than most other skincare brands.
Is It a Must-Have? Easy answer – yes!
Kiehls midnight recovery oil is ideal for anyone who wants a simple skincare routine that is easy to apply before going to bed. You can use this product in place of a serum between your toner and moisturizer. Click here to see price on Amazon
It is straight forward to apply, and you can use it as a stand-alone product on the nights where you want to head straight to bed.
Keep this product on your bedside table to apply before your head hits the pillow. We hope this Kiehls Midnight Recovery review helps you decide if this product is right for you.
Our Last thoughts? Add it to your online shopping cart via Amazon here ASAP!