Introduction
It's safe to say the world of beauty is loving plant-based facial oils. With all the vitamins, fatty acids, antioxidants and all-round goodness they're packed with, it is often at a lower price than many big-name skincare products. Therefore, it's no surprise we all want to learn so much about them! Here we're looking at two particularly different yet powerful seed oils: Marula Oil vs Rosehip Oil.
Marula oil is extracted from the marula trees of southern Africa, while rosehip oil is extracted from the rosa canina rose bush grown mostly in Chile.
Short Summary:
Marula oil is more suited for people with dry skin or dry scalp because it gives you a more intensive moisture coverage. It also contains an abundant amount of zinc which is effective in promoting skin healing. Marula Oil by The Ordinary is the #1 marula oil in the market.
On the other hand, rosehip oil is suitable for all skin types (including oily skin) because it has a low comedogenic rating of 1. It is most well-known for it's anti-aging effect. Rosehip Oil by Pai Skincare is the #1 rosehip oil in the market.
What is Marula Oil?
Marula oil comes from the fruit of the marula tree (botanical name: Sclerocarya birrea). The tree, which is native to southern Africa, bears a yellow fruit with a hard brown nut at its centre. Marula oil is harvested from these nuts, as well as from the white kernels at their centre.
Marula oil in its purest form is golden in color! As you might imagine – it carries a fruity, nutty scent.
Its comedogenic rating is 3-4.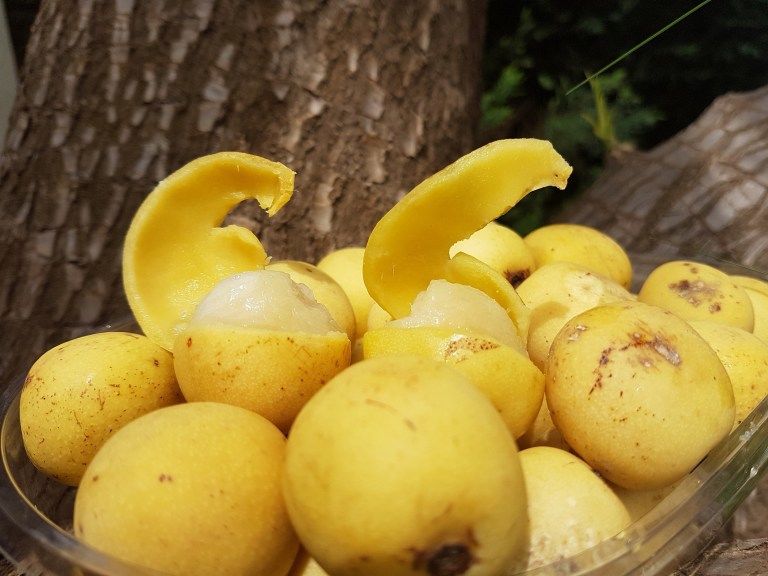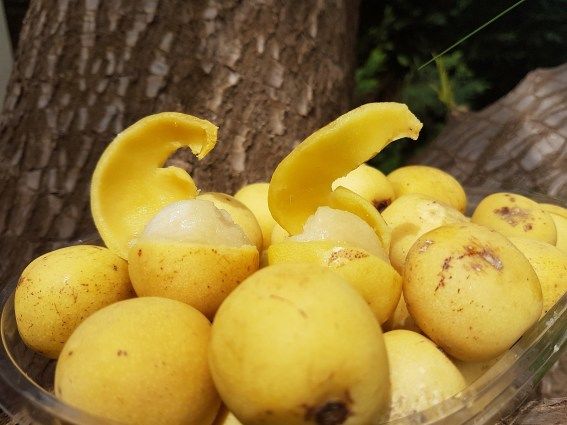 What is Rosehip Oil ?
Rosehip oil comes from wild rose plants such as the rosa rubiginosa (commonly known as sweet briar), rosa moschata (musk rose), or the rosa canina (dog rose). You'll often see these types of roses in hedgerows or meadows. Most of them are grown in Chile. Rosehip oil is not made from the petals like rose oil, but extracted from the fruit.
Rosehip oil is extracted from the red bulbous fruit that grows underneath the petals of wild rose plants when the flower has been pollinated.
Its comedogenic rating is 1.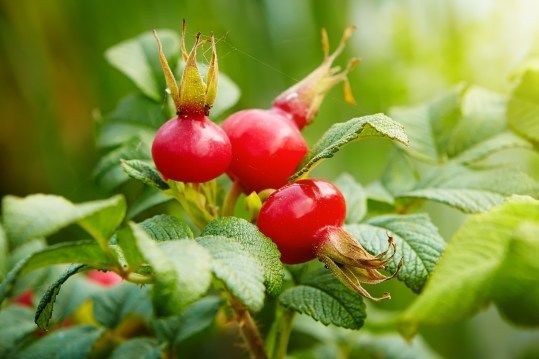 ---
What are the Benefits of Using Marula Oil Vs Rosehip Oil?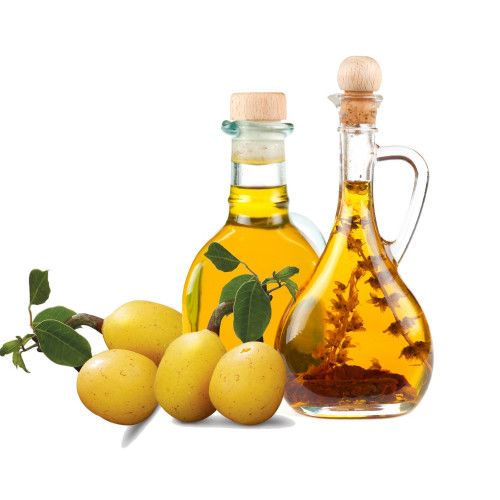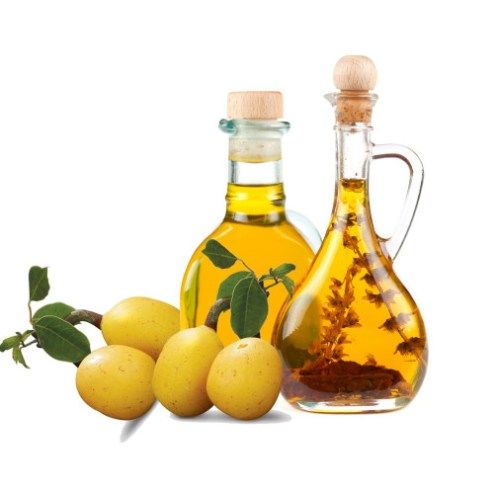 The Top 5 Benefits of Using Marula oil:
Rich in omega-3 fatty acids: Marula oil provides an abundance of essential fatty acid – Oleic Acid, which form the natural barrier of the skin and hair. Also present in castor oil, they act as humectants that draw in moisture from the air. As the building block of healthy cells, oleic acid (fatty acid) promotes collagen production and cell turnover. Besides, they are also effective in combating acne, and can help to balance greasy hair when applied to the scalp.
Vitamin A for anti-ageing: Marula oil is rich in Vitamin A, which is retinol in its purest form.

Product with Retinol

has recently emerged as a wonder-fix for all manner of ageing signs, including lines, wrinkles, skin laxity, dullness, and discolouration.
Skin protection and healing: Vitamin E is arguably the most important vitamin for our skin. It lends us protection from the sun, speeds up healing of wounds and blemishes, and even helps your skin produce new, healthy tissue to diminish the appearance of scars + stretch marks. It's so effective in sun protection, you will often find it as the lead ingredient in many suncreams, listed as its chemical name tocopherol. (But you should always use an official rated sunscreen in your skincare regime, especially when using oils and vitamin A).
Antioxidants that fight pollution: Vitamins C and E act as powerful antioxidants for fighting free radicals in the environment that can cause long-term wear and tear to our hair and skin. Marula oil when applied to the hair can help to repair dryness and follicle damage.
Zinc for healing and protection: Another common ingredient in sunscreens, zinc promotes healing and protection of the skin. Marula oil contains an abundant amount of zinc. The Ordinary Marula Oil is the best Marula Oil brand with NO.1 ranking on Amazon
The Top 6 Benefits of Using Rosehip oil: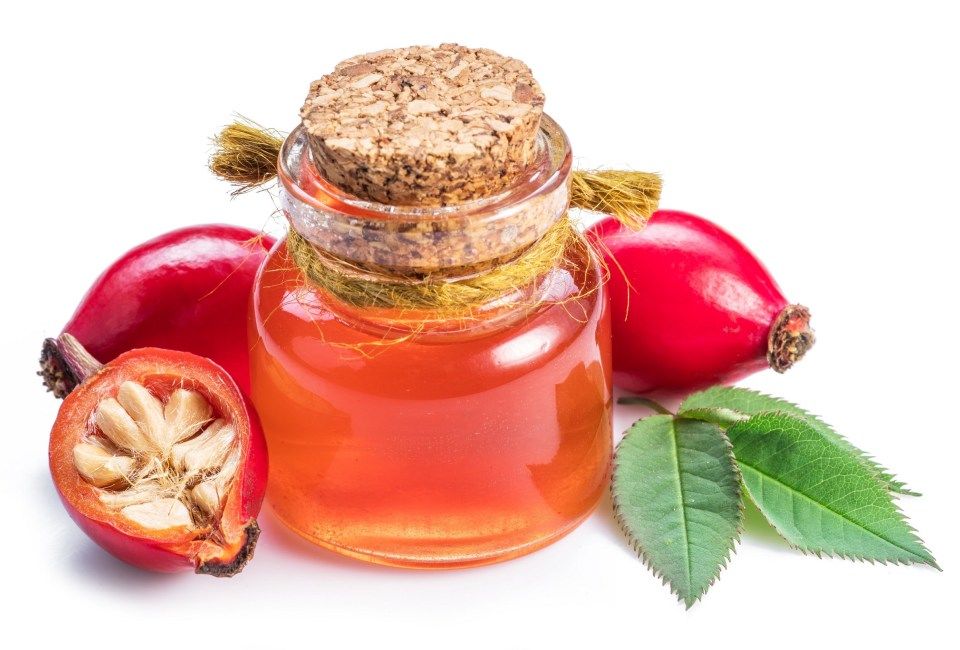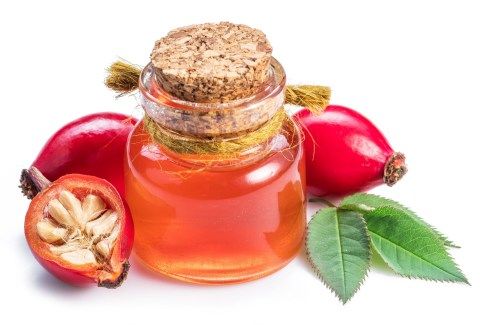 Anti-ageing:

When we compare marula oil vs rosehip oil, rosehip oil actually consists high content of Vitamins A, C and E. These vitamins are arguably the ultimate anti-ageing trifecta. They're all excellently placed to work on reducing fine lines, wrinkles and pigmentation, reversing the effects of sun damage, and maintaining skin elasticity. Rosehip oil by Pai Skincare checks all the boxes for essential youth-boosting vitamins.
Provide Skin Damage Repair and Protection: Rosehip oil contains Tocopherol, which is vitamin E in its purest, most highly concentrated form. It occurs naturally in our bodies, and it's responsible for keeping your skin healthy and protected. It's so proficient in protecting your skin from UV rays, you'll often spot it as a key ingredient of sunscreens.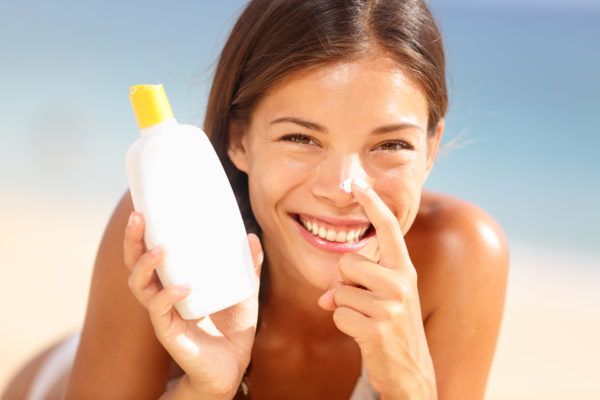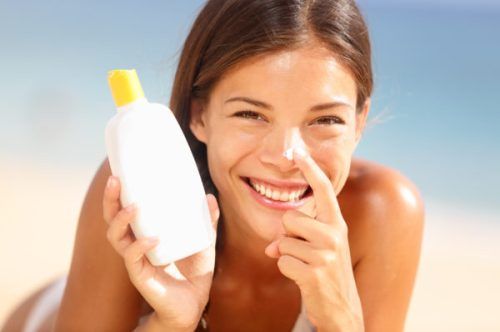 Boost Skin Radiance and Speed up Skin Cell Renewal:

Vitamins A & C are found in rosehip oil. Product with Vitamin A works as exfoliant which stimulates cell turnover.

Vitamin C boosts radiance by promoting rapid skin regeneration and healing. Both vitamins also promote collagen production – an essential building block in your skin's firmness and volume. Nourishment from our diets doesn't always reach the outer layers of our skin, so applying facial oils or creams containing vitamins is important for "topping up" our natural vitamin levels.
Improve Firmness: Free radicals are unbonded, unstable oxygen particles that cause deterioration to our natural tissue, including our skin. You can find Carotenoids are (natural pigments) in various plants (such as Rosehip oil) and algae. Their antioxidant powers protect your skin from free radicals and environmental damage. They also have the abilities of improving tone and firmness.
Retain Skin Moisture:

Rosehip oil contains oleic acid and linoleic acid which are the essential fatty acids which keep skin cells strong. Oleic acid and linoleic acid also prevent water loss and help to maintain the skin's natural barrier.
Anti-bacterial and pH level balancing: Rosehip oil contains phenols, which are antiviral, antibacterial and antifungal compounds. This compound will assist in fighting acne causing bacteria. Besides, it is also fantastic balancer of pH levels in the skin. Therefore, you can use rosehip oil for acne treatment.
---
What Skin Types are Suitable for Marula Oil Vs Rosehip Oil?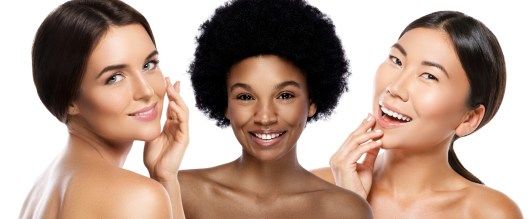 Skin Types for Marula Oil:
Most skin types will love this oil, especially dry ones. It's rare that natural plant oils present a problem for any skin types, unless you have a specific allergy. However, it's worth noting the comedogenic rating of marula oil.
Despite it feeling light to the touch, it scores between 3 and 4 (0 being won't clog pores; 5 being a high risk of pore-clogging). Marula oil is lighter than wheatgerm oil and coconut oil, but heavier than rosehip oil, meaning there is a risk of it clogging pores before the fatty acids are able to balance your complexion. If you suffer from severe acne or have a very oily skin type, it might be too heavy for you.
Skin Types for Rosehip Oil:
Because rosehip oil is a dry or 'non-greasy' oil, it won't sit heavily on the skin, or block pores. On the comedogenic scale of 0-5, Rosehip oil sits at just 1.
As such, people with All skin types can use rosehip oil. You can use rosehip oil for oily skin or acne-prone skin. Rosehip oil is actually a fantastic balancer of pH levels in the skin. Therefore, people with acne-prone skin are using it to soothe and treat acne. By balancing out the over-production of oil, rosehip oil will reduce blocking of pores. The best rosehip oil with a 5-star review is Pai Skincare
---
The Top 3 Marula Oil Review:
We have tested and researched over 20+ marula oil brands in the market and conclude that the top 3 below are of best quality.
<Click here to see price on Amazon>
When it comes to beauty products extracted from the natural world, many are keen to know that what they're spending money on is ethically farmed and tested. The Ordinary is well known for its commitment to cruelty free and organic principles. It is vegan, alcohol-free, cruelty-free, and gluten-free.
Their Marula Oil is responsibly and sustainably sourced from Africa. And It's cold pressed to maintain all of the natural vitamins and antioxidants of the pure facial oil. 100% unrefined, meaning it has not been refined or processed. Therefore, all the good nutrients are kept in this bottle!
Get it on Amazon HERE now and take advantage of the anti-ageing, nourishing and protective benefits of this wonder oil with The Ordinary's Marula oil.
---
<Click here to see Price on Amazon>
A pretty bottle for a gorgeous product, Sdara's Pure Marula Oil comes in a white and copper bottle that's designed to sit front and centre on your bathroom shelf. It comes in a dropper-bottle format for versatile application to skin, hair, nails – wherever you need it!
Although this facial oil is already very easily absorbed into the skin, Sdara uniquely offers a deal which combines a dermaroller with the marula oil (at extra cost). You can use it to stimulate your skin before applying the oil, promoting blood flow and opening pores. It will "wake up" your skin and make it ready to receive all the nourishment the marula oil provides.
---
<Click here to see Price on Amazon>
Newday Essence's brand of marula oil is 'wildcrafted' – meaning they sourced the oil from responsibly farmed marula trees, and have not used any pesticides, additives or non-organic materials. Unlike many facial oils products which use droppers, this one comes with a pump, making it slighter easier to dispense exact amounts. You can extract the appropriate amount you need each time.
It's cold pressed and unrefined, meaning you'll get to enjoy its beautiful, natural, nutty scent. The price point is higher than average, but it's worth it for the ease of dispensing and promises of quality and authenticity. Look at users' reviews and more details on Amazon.
---
The Top 3 Products with Rosehip Oil:
<Click here to see Price on Amazon>
Interestingly, Pai's all-natural Organic Rosehip BioRegenerate Oil contains not only rosehip seed oil but also rosehip fruit oil. This ensuring that the users will reap the maximum amount of the benefits from this wonder plant. Although you can find Vitamin E in rosehip oil, Pai also added the purest form of Vitamin E (tocopherol) to deliver extra healing power and protection to the skin. Last but not least, rosemary leaf extract adds a bonus boost of antioxidants, for protection against free radicals and UV rays.
It packs a serious punch, so you only need to use it 2-3 times a week to experience the brilliant benefits.
---

<Click Here to see Price on Amazon>
The MintPear Rosehip Night Serum is like a superfruit smoothie for your skin. Designed for night-time application to let the vitamins do their work, it's packed with fruit and seed oils such as jojoba, pomegranate, raspberry seed, carrot seed, calendula, and lavender essential oil. These botanical beauties deliver all of the most important vitamins for healthy skin. This include Vitamin A, Vitamin B, Vitamin C, Vitamin E, as well as beta-carotene (a precursor of retinol or vitamin A) and fatty acids.
Let this powerful serum with its star-studded ingredients list absorb overnight, to turn back the clock on fine lines, wrinkles and loss of elasticity! The combination of rosehip and jojoba can also help to balance and soothe irritated or over oily skin. Click here -> Look at users' reviews here on Amazon.
---
<Click Here to see Price on Amazon>
If you're looking to experiment with a rosehip oil before introducing other ingredients to your regime, Kate Blanc provides an option that is 100% pure, cold-pressed, and unrefined.
As we mentioned earlier, cold-pressing ensures that any bacteria is eradicated from the plant source, but all of the goodness is kept in. So make sure whatever you choose is cold-pressed, and unrefined to maintain the natural scent and colour.
This face oil comes in a simple dropper bottle for easy application to the face, neck, body, nails, cuticles and hair! Let the inherent vitamins, fatty acids and antioxidants in rosehip oil remedy any area that's lacking in nourishment.
---
What Sets

Marula Oil

vs

Rosehip Oil

Apart from other Oils?
Marula Oil: The great thing about marula oil is that it doesn't feel like an oil. It's particularly light to the touch, and in its colour and fragrance. If you're apprehensive about using plant oils on your face, or if you already encounter a lot of oil on the surface of your skin, it's a great place to start – it's a non-intimidating option for treating acne or blemishes that won't feel like you're slathering it on.
Rosehip oil: Rosehip oil is a very gentle oil that is not likely to cause allergic reaction to most users. Therefore, it is a great choice for people with sensitive skin or people with skin conditions such as eczema or rosacea. Besides, it is also known for "its ability to act as a sealant or as a top coat, to help all the water-binding products underneath to work most efficiently" by Renée Rouleau.
---
How to Use Marula Oil and Rosehip Oil?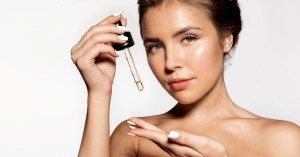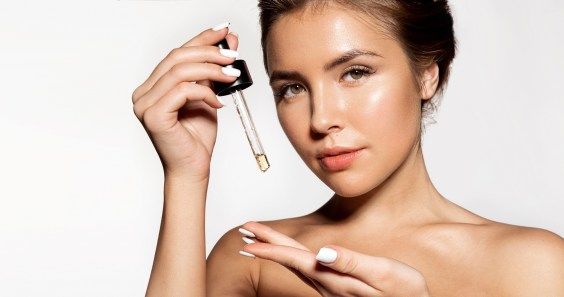 Ways to use Marula Oil:
On hands and nails: Massage marula oil into your hands and cuticles for soft skin and strong, shiny nails.
On face: Apply a thin layer of marula oil before bed at night and let it absorb while you sleep. Only a tiny amount is needed, but as the fatty acids work to balance out your natural sebum supply, you should start to see a difference in days.
On hair: Add a few drops of marula oil to your conditioner, and let it soak in for 10 minutes while you bathe or shower. This will work to rebuild the moisture barrier of dry or damaged hair when applied regularly.
Ways to use Rosehip Oil:
On face: Rosehip seed oil can be used directly on skin and you do no need to mix it with other carrier oils. Add 2-3 drops on your palm and massage as face oil onto your face after your night cream
On hair: Massage into the ends of your hair to moisture dead ends. Or you can add a few drops to your conditioner. Rosehip oil will rebuild the moisture barrier of your hair. You can read a full article on how to use Rosehip oil on hair <Here>
On body: You can massage it onto your heels or elbows to deeply nourish dry or cracked skin
---
Conclusion:
When choosing between marula oil vs rosehip oil, you need to understand your skin type and what benefits each oil offer. Marula oil is more suited for people with dry skin because it gives you a more intensive moisture coverage. On the other hand, rosehip oil is suitable for all skin types (including oily skin) and is well-known for it's anti-aging effect.
After reviewing a couple dozens of marula oil and rosehip oil in the market, we conclude that The Ordinary is the best marula oil brand and Pai Skincare has the best Rosehip oil brand.
---
Related read: Rosehip Oil vs Rose Oil