When it comes to natural skin care, there has been a rising popularity on using naturally-derived seed oils or plant oils. We love these oils for not only their purity, naturally healing properties, but also the powerful goodness they contain! In this article, we will compare the benefits, skin suitability and best brands of Jojoba oil vs Almond oil.
Quick Summary:
√ Almond oil is best for aging skin or sensitive skin. It is also suitable for acne-prone skin because of it's low comedogenic rating. Pura D'or is the best 100% pure almond oil brand with Vitamins A, B, E.
√ Jojoba oil is suitable for dry skin, acne-prone skin and combination skin. Cliganic is the best jojoba oil brand in the market as it is pure, organic, cold pressed and unrefined.
What is Jojoba Oil?
Jojoba oil comes from the seeds of the jojoba plant (Simmondsia chinensis), which is native to southern America and Mexico.
Although commonly referred to as an oil, jojoba oil is actually a liquid wax. Its chemical make up is extremely similar to the sebum (oil) that we produce in our skin. It's known for its nourishing and antibacterial properties. Fun fact: Jojoba is pronounced as Ho-Ho-Ba.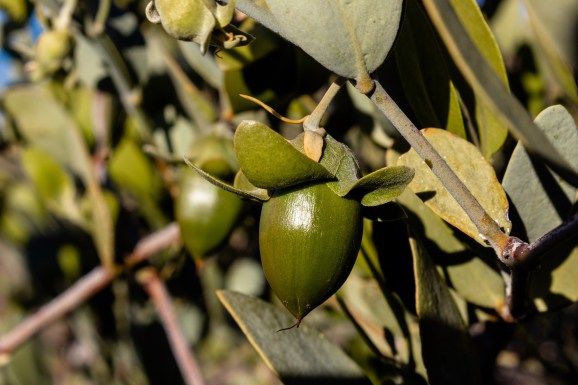 What is Almond Oil?
Almond oil is a tree nut oil. It is extracted from the edible seeds of the almond tree (botanical name: Prunus dulcis). We commonly know these seeds as almond nuts, but they are in fact fatty seeds that grow inside a peach-like fruit.
Its comedogenic rating is 2.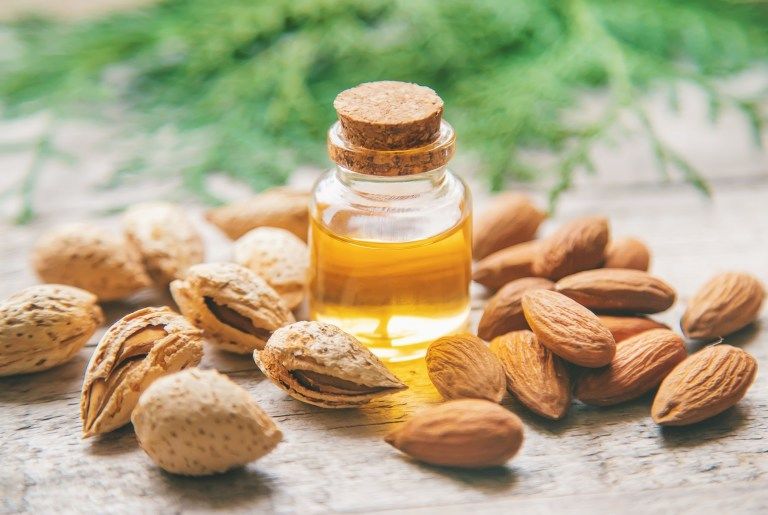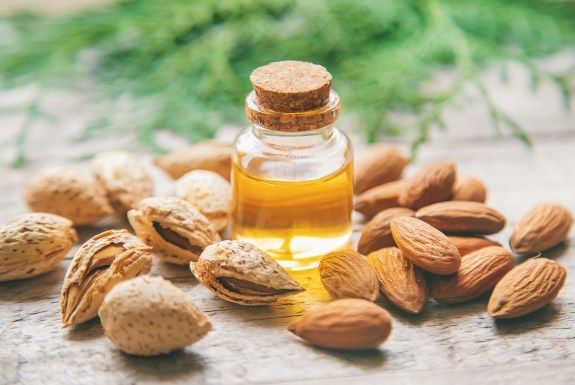 ---
The Top 5 Benefits of Almond Oil:
Improves overall skin cell health and production: Almond kernels consist of 50% fat. They are literally bursting with omega-9 and omega-6 fatty acids and palmitic acid, which is an emulsifier and surfactant. It allows the oil to combine with water and dirt, lifting it cleanly from the skin. As with marula oil and castor oil, the fatty acids are wonder compounds for healthy collagen production and bouncy skin.
Combats UV damage: Almond oil is a particularly rich source of Vitamin E – even richer than the content found in Pura D'or. This important nutrient aids in UV protection for the hair and skin, regeneration of healthy tissue, reversal of UV damage, and healing of wounds and scars.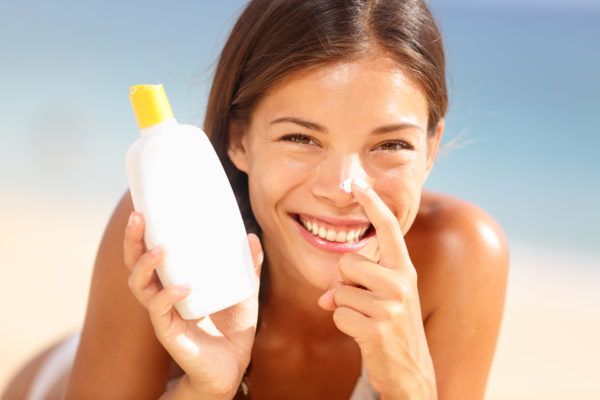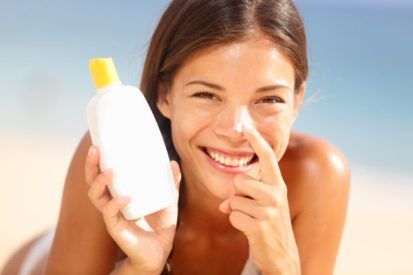 Anti-ageing benefits: Almond oil, similar to apricot oil, contain a high content of Vitamin A which is a powerful ageing antidote. Almond oil also contains small amounts of vitamin K, an antioxidant which fights oxidative stress.
Treatment of acne and acne scarring: Like marula oil, almond oil contains the important compound, zinc. Zinc combined with almond oil's rich fatty acids contributes to the healing of skin conditions like acne, and works to diminish scars.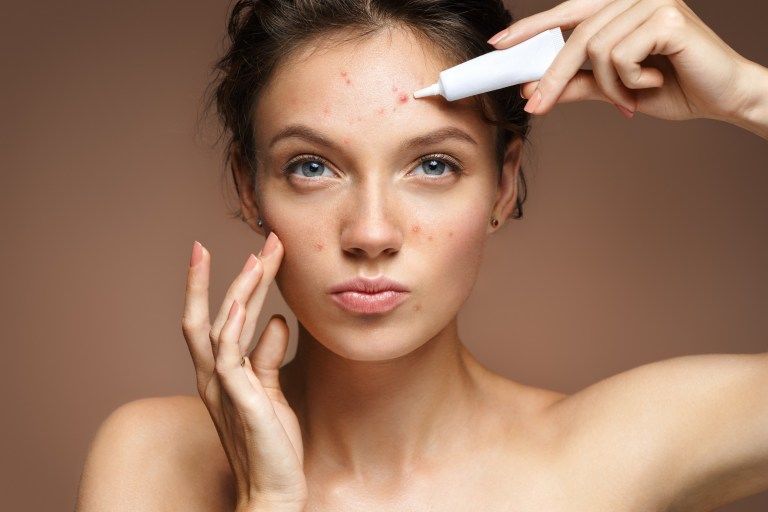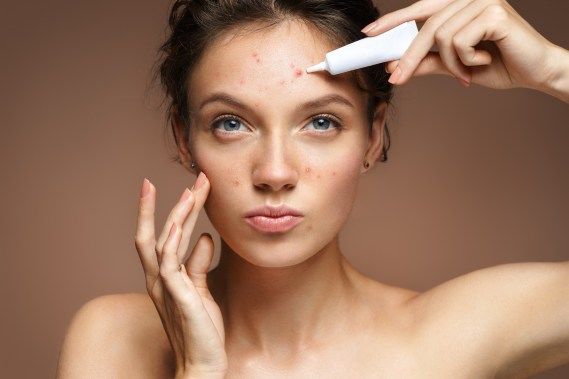 Soothing of skin conditions such as rosacea and acne: Almond oil's healing and anti-inflammatory properties can reduce irritation and puffiness on the skin. It can also balance skin tone and reduce hyperpigmentation.
What Sets Almond Oil Apart from other Oils?
Almond oil is light enough that it's unlikely to block pores. (Note that its comedogenic rating is 2 of out 5).
Its emulsifier and humectant properties make it an efficient dirt and grease remover due to its ability to mix with water (with many other oils, their molecules are too large to do this).
As such, it's ideal for use as a cleanser (this is why you'll often see almond or sweet almond as an ingredient in shampoos and shower gels). It's quick to remove dirt, but won't leave behind any heavy pore-clogging residue after use. Pura D'or is the best organic almond oil brand in the market.
---
The Top 5 Benefits of Jojoba Oil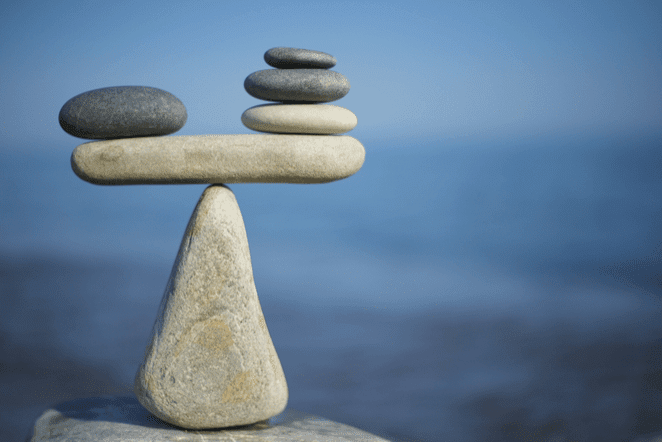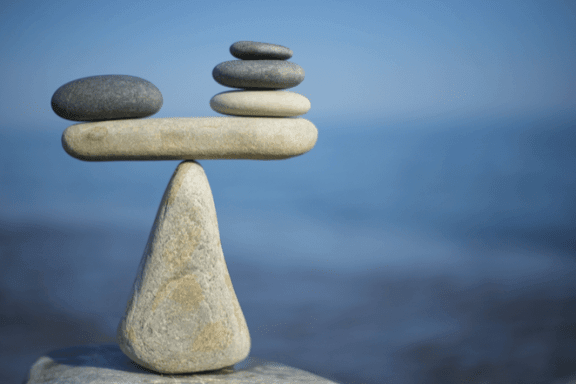 Supreme skin balancing powers: although commonly referred to as an oil, jojoba oil is actually a liquid wax, and its chemical make up is extremely similar to the sebum oil that we produce in our skin. This makes it fantastic for balancing problem skin.
Treatment of spot-prone skin and acne: if you have oily skin, your body is overproducing sebum, which can lead to clogged pores and acne. Jojoba oil can address this by regulating sebum production.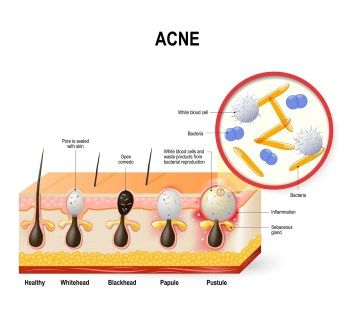 Antibacterial properties: Jojoba oil can banish spot-causing bacteria. It's antibacterial properties also assist in the treatment of eczema.
Treatment of dry skin: by the same token, oleic acid in jojoba oil can help your skin to boost oil production if your skin is lacking in it. Avocado oil and Argan Oil have similar high content of oleic acid.
Protection against sun damage: Pure jojoba oil has an SPF of 4. It's not quite high enough to forgo daily sunscreen application (which should be at least SPF 30). But it's an added boost in defence against UV rays, and in repairing historic sun damage.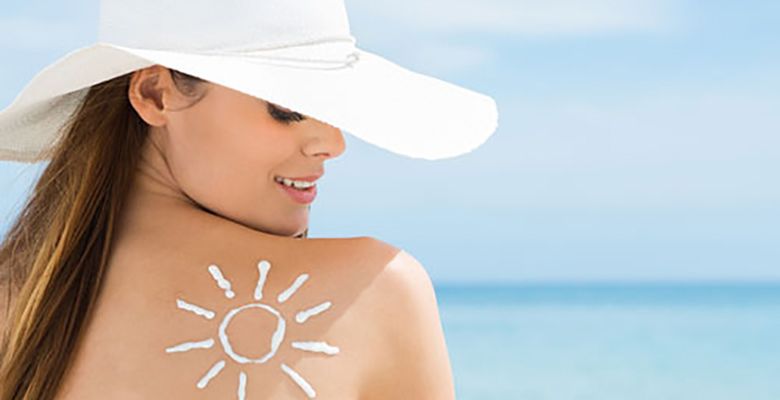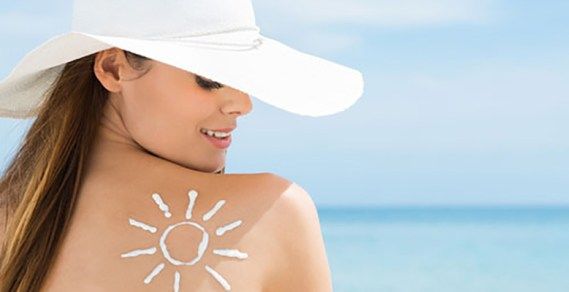 What sets Jojoba Oil apart from other oils?
The property of jojoba oil is very similar to the sebum that our bodies produce naturally. Therefore, when you apply jojoba oil onto your skin, it moisturizes your skin very similar to the way your sebum hydrates your skin. It sends a signal to your follicle that your skin does not need additional sebum production. As a result, your skin will not look too oily, nor will it clog pores from excess sebum production. Cliganic is the best jojoba oil brand in the market.
---
What Skin Types are suitable for Jojoba oil Vs Almond Oil?
Almond oil is not likely to clog pores because it's a 2 on the comedogenic scale of 5. This means it's well suited to most skin tones, including dry and combination skin. It's a good balancer, so if your skin slightly over produces or under produces sebum, almond oil is a safe and reliable oil to add to your routine.
Jojoba oil also has a low comedogenic scale of 2 and a high content of linoleic acid. Since jojoba oil is fantastic at emulating our own sebum, it's an excellent and uncomplicated option for oily and acne-prone skin. It is also a great choice for balancing combination skin. If you have dry skin, you can also use jojoba oil because of its moisturizing properties.
---
How to Use Jojoba Oil Vs Almond Oil?
3 ways to Use Jojoba Oil
Moisturizing cream for day and night: For daytime usage, you can add 1-2 drop of the oil to your daytime lotion. Be mindful of not adding too many drops to prevent your skin looking oily or shinny throughout the day. For night-time usage, you can add up to 3-4 to your night cream when your skin needs extra moisturization.
Use as an acne treatment: The anti-inflammatory property of jojoba oil makes it a great treatment for acne. You can put a couple of drops of the oil on a cotton pad or q-tip. Then gently dab and pad it onto acne area to reduce redness and puffiness. The Vitamin E presence in jojoba oil will aid in reducing acne scars, fine lines and stretch marks.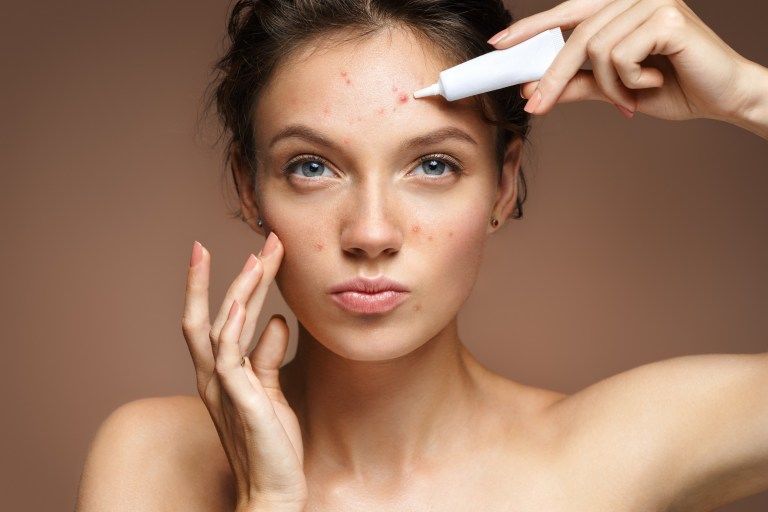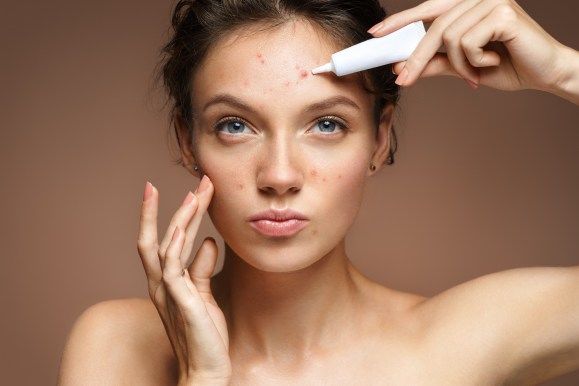 Use it for lips or hair: You can use it on your lips first thing in the morning or right before bedtime. It is extremely effective in providing moisture to your lips and diminishing flakes or lines during wintertime.
The best time to use jojoba oil on your hair is in the shower before you wash your hair. Simply pour the oil on your fingertips and massage it directly onto your scalp. Leave it on for 5 minutes and then wash it off with shampoo. Your scalp will love the moisture and nourishments jojoba oil brings! Cliganic is the best jojoba oil brand for large quantity usage.
3 Ways to Use Almond Oil:
As a makeup remover: Add a few drops to a cotton ball and glide it gently over the skin to remove makeup. Due to the emulsifying properties of almond oil, this should even work on stubborn eyeliners and waterproof mascaras.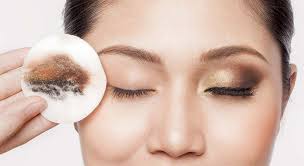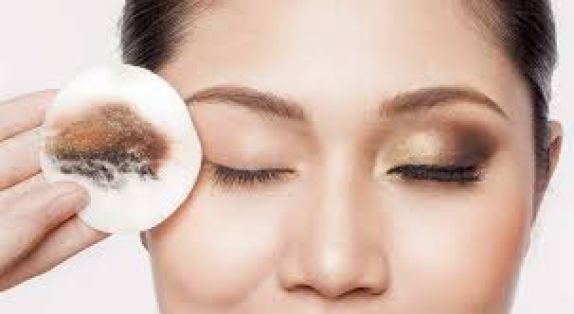 As a night moisturizer for skin: Use at night after cleansing and moisturising to seal in moisture. Your skin will reap its anti aging benefits overnight. Pura D'or is the best organic almond oil brand in the market.
As a hair oil or hair mask: Massage a few drops of almond oil into your scalp and the roots of your hair. It will correct dryness or irritation of the scalp and repair damaged follicles.
For optimal results, you can mix almond oil with marula oil or rosehip oil to add extra nourishing nutrients and moisture.
---
Best 3 Almond Oil Brands Reviews
#1 Pura D'Or Organic Sweet Almond Oil

If you plan to use almond oil for wide range of purposes, you can buy it in a large pump bottle from Pura D'Or. This organic sweet almond oil is 100% pure. It can be used by itself, or as a carrier. One of the uses Pura D'Or suggest is to convert the oil into a facial polish by adding a few drops to some sea salt. This product is perfect if you want the pure product, in simple packaging, and at a really great price.
<<Click Here to See Price on Amazon>>
Why we like it: Comes in a large bottle of 473 ml. You can use it for multiple purposes – face moisturizer, make-up remover, DIY hair mask, massage oil, aromatherapy etc.
---
#2 Eve Hansen Organic Sweet Almond Oil
If you want to start small, Eve Hansen provides a more travel-friendly bottle of pure sweet almond oil that's ideal for targeted use around the eyes, face, and neck. It's stylish black and gold packaging compliments the luxuriousness of this silky oil. Rich in Vitamins A, B, and E, it will improve the health, moisture, and radiance of your skin.
This almond oil is 100% pure and cruelty free, with no added colouring or scent. So it's perfectly suitable for even sensitive skin types.
<<Click Here to See Price on Amazon>>
Why do we like it: Each unique batch is tested to ensure the oil quality is finest and purest. It is one of the highest Quality USDA Certified Organic Almond Oil available on the market.
---
If you're looking for a pure almond oil to add to your skincare routine or body lotion, you've found it. This almond oil by Viva Naturals is fast-absorbing and non-greasy. It embraces you with skin-loving vitamin E and nutrient-rich fatty acids to lock-in moisture. You can also use almond oil for hair and nails, adding a few drops to your DIY serums, eye creams, or apply directly to your nails and cuticles for a burst of natural, plant-based nourishment.
<<Click Here to See Price on Amazon>>
Why do we like it: It comes in a UV-protective amber bottle and a convenient push-top cap

---
Best 3 Jojoba Oil Brands Reviews
#1 Cliganic 100% Pure Natural Jojoba Oil
A much bigger, more generous offering than many small tincture bottles you might come across, Cliganic's 100% Pure & Natural Jojoba Oil is suitable for hair, face and body, with a pump action bottle for easy access. Using 100% virgin jojoba oil, it means all vitamins + minerals including vitamin E and B-complex are kept during the extraction process.
Cliganic jojoba oil is pure, organic, cold pressed, unrefined, and undiluted. It is also Non-GMO Verified, cruelty-free and vegan. It is an excellent entry point for those wishing to experiment with jojoba oil for face, hair and body!
<<Click Here to See Price on Amazon>>
Why we like it: It comes in a much bigger bottle than most other brands. It's organized, cold-pressed and pure.
---
#2 Mother Nature Organics Jojoba Oil

If you're not quite ready to commit to a full 16oz bottle, start small with something like Mother Nature Organics Jojoba Oil. This pure jojoba oil brand is also certified USDA Organic. It comes with the same quality credentials as the Cliganic brand, but in a smaller bottle, with a dropper for distributing smaller amounts. It is ideal for delicate areas like the face, or for smoothing through split ends.
<<Click Here to See Price on Amazon>>
Why we like it: It comes with a dropper – makes it easier to use on face, nails, lips, scalp or split ends.
---

For an extra nourishing boost, try a product that is paired with other oils to pack even more vitamins and antioxidants into your skincare regime.
Sky Organics Vitamin E Oil comes with just four ingredients: soybean oil, rosehip oil, jojoba oil and D-alpha tocopherol (Vitamin E in purest form). It is a simple list but each component bursting with benefits: Anti-aging, moisturizing, nourishing, rejuvenating, comforting + calming and anti-bacterial.
<<Click Here to See Price on Amazon>>
Why we like it: It is a 4 in 1 magical oil that will submerge your skin with all the nutrients you need for healthy growing skin!
---
Conclusion: Jojoba Oil vs Almond Oil
When comparing jojoba oil vs almond oil, each oil benefits your skin in unique ways. Jojoba oil is best known for its skin balancing properties and therefore it's suitable for both oily or dry skin. Almond oil is best known for it's cleansing and anti-aging properties.
Pura D'or is the best sweet almond oil brand in the market while Cliganic is the best jojoba oil brand in the market.